Specialized Fire Safety & Industry Solutions
Every business must ensure the safety of human and physical assets in all forms – especially against fire hazards that can cause significant damage to business and valuable equipment. We make certain that your project is staffed with only the finest caliber of fire safety solutions for complete protection
Stat-X Fire Suppression System
Stat-X Aerosol Technology, developed by Fireaway Inc., is a cost-effective alternative to the traditional fire hazard suppression system that works on a variety of fire threats, ensuring business continuity and safety.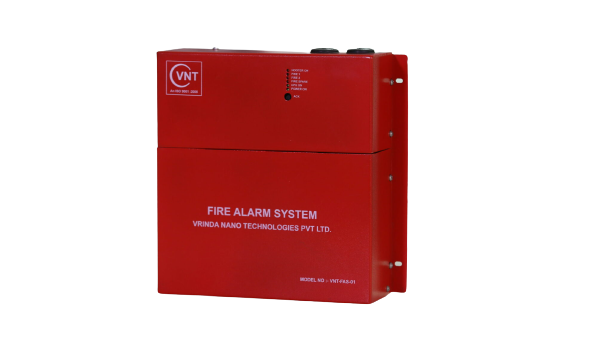 Through our innovative real-time monitoring and fire detection technology, you can detect the exact location and device that has caught on or caused the fire to rescue people and property against fire.
SEM-SAFE® High-Pressure Water Mist Fire Fighting System
Fire fighting with SEM-SAFE® water mist is unique. Water is forced through nozzles at high pressure to create an extremely fine mist.
SEM-SAFE® Low-Pressure CO2 system
SEM-SAFE® low-pressure CO2 firefighting systems are ideal for engine rooms with large capacities.
We are here for your safety
Mr. Ajay is heading the fire solutions domain at VNT. He has a Bachelor's degree in Electrical Engineering and brings to the industry his extensive knowledge of regulated service and technical support. With 6+ years of techno-commercial experience, he is an accomplished leader in all aspects of power quality, energy, and fire safety. He has an impeccable track record of delivering results that align industrial solutions with corporate strategy and business objectives.
His transformational approach drives business growth while also ensuring safety and continuity through process improvements and strategic development initiatives. He brings in a wealth of leadership experience managing sales and project execution to contribute exceptional customer value.